Hey guys,
I've got a review for you all today! I KNOW, an actual review!!! It's been a while, right! 🙂
About the author: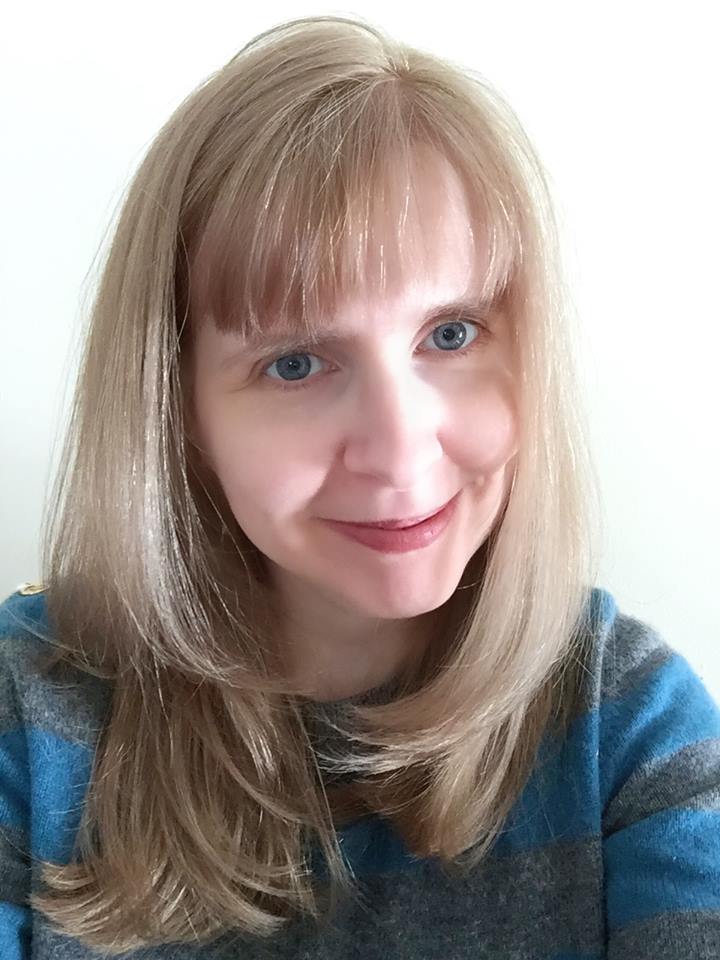 Joanna Schaffhausen wields a mean scalpel, sharp skills she developed in her years studying neuroscience. She has a doctorate in psychology, which reflects her long-standing interest in the brain―how it develops and the many ways it can go wrong. Previously, she worked as a scientific editor in the field of drug development. Prior to that, she was an editorial producer for ABC News, writing for programs such as World News Tonight, Good Morning America, and 20/20. She lives in the Boston area with her husband and daughter.
About the book:
Police officer Ellery Hathaway is on involuntary leave from her job because she shot a murderer in cold blood and refuses to apologize for it. Forced into group therapy for victims of violent crime, Ellery immediately finds higher priorities than "getting in touch with her feelings."
For one, she suspects a fellow group member may have helped to convict the wrong man for a deadly arson incident years ago. For another, Ellery finds herself in the desperate clutches of a woman who survived a brutal rape. He is still out there, this man with the spider-like ability to climb through bedroom windows, and his victim beseeches Ellery for help in capturing her attacker.
Ellery seeks advice from her friend, FBI profiler Reed Markham, who liberated her from a killer's closet when she was a child. Reed remains drawn to this unpredictable woman, the one he rescued but couldn't quite save. The trouble is, Reed is up for a potential big promotion, and his boss has just one condition for the new job―stay away from Ellery. Ellery ignores all the warnings. Instead, she starts digging around in everyone's past but her own―a move that, at best, could put her out of work permanently, and at worst, could put her in the city morgue.
Click the link below to grab your copy:
No Mercy by Joanna Schaffhausen
My thoughts:
Having read and thoroughly enjoyed The Vanishing Season (review below), I was delighted to receive a copy of No Mercy from Titan Books to read ad review on the blog.
No Mercy catches up with Ellery in the aftermath of the events in The Vanishing Season (no spoilers, but I'd suggest reading it before you read No Mercy!) where she is off work pending the outcome of her therapy sessions for victims of violent crimes.
However, Ellery being the tenacious character she is, finds more to the therapy than she bargained for. An old arson case, and a brutal rape are just two of the situations her fellow group members are dealing with. And Ellery can't leave well alone.
What follows is a tense, taught and gripping thriller. Ellery calls on her FBI profiler friend Reed Markham, who also happened to save her from a killer when she was a child, to come in and see if he can help her figure out whats going on with the two cases and its safe to say, things get very dark once they start investigating!
I'm not going to say any more about the plot because there is so much going on that I don't want to mention anything by accident! No Mercy is a great book, pushed forward by the brilliant Ellery and supported effortlessly by Reed (my fave!). It has everthing I look for in a thriller.
Engaging, fast-paced and cinematic, No Mercy would not be out of place on the big screen if you ask me!
Highly recommended!
Previous reviews: